Featured Image by Pixabay
Would you like to generate website traffic that's as congested as Toronto's 401 during rush hour? According to the Content Marketing Institute's report from 2020, 63% of content professionals are having trouble hiring adequate staffing knowledgeable in content strategy, which is one of the most important website traffic generators.
However, there are several strategies one can employ to drive up website traffic. For the purpose of this guide, we'll divide them into three categories: organic traffic through search engines, social media marketing, and digital marketing — all with their own distinct subcategories that would help drive traffic to your website.
How to Drive Website Traffic Organically Through Google
To understand how to increase organic traffic, you must understand how search engine result pages work. Search engine result pages (SERP) are separated into two different categories: organic and paid search results. Paid results are almost exclusively displayed at the top of search engine results pages, with organic results appearing below. We'll focus on the organic traffic for the time being and explain the paid results in the digital marketing segment of the article.
Organic search results are natural results whose ranking is based entirely on the merit of web pages and is determined by hundreds of various ranking parameters, the most important of which are the website's thematic authority, thematic relevance, trustworthiness, and backlink count. The quality of the content posted on your website matters, as Google scans the thematic relevance to establish rankings.
Content
The quality of your content, combined with other search engine optimization (SEO) tactics, will help you drive your web traffic and eliminate the need for any kind of digital marketing, such as Facebook ads and Google ads.
Bill Gates foresaw the power of content marketing on the internet for businesses in his article, published in 1996. Business owners are becoming increasingly aware of the importance of the internet, content marketing, and SEO in improving their revenue in the 26 years after Bill penned his piece.
However, posting content isn't enough; you need to develop high-quality, great content that's memorable, stands out, and has thematic relevance to a particular topic. Providing thematically relevant and memorable content is one of the most effective ways of increasing your web traffic. This is where evergreen content comes in handy, as content that remains relevant long after it's published.
People usually turn to Google or other search engines for specific, complete, and correct answers to their inquiries, and the content your website provides should be there to supply them. Websites with blog content have 434% more pages indexed by search engines than those without.
Additionally, there are plenty of different types of content in various formats, including landing page content, guest blogging, podcasts, webinars, infographics, and other forms of quality content.
Local SEO
Most internet users aren't aware that Google doesn't conduct a live search every time someone types an inquiry into their search bar. Instead, it's actually searching through a stored Index that contains a copy of all the websites on the web. To form this index, Google uses bots that start by indexing one page, then following the links on those pages, indexing them as well. The process repeats itself for every subsequent page with a set of links.
Google uses its famous algorithms — which are thousands of different processes — to cross-reference your inquiry with various different factors and return a list of websites in organic results that match your search. These are usually ranked based on relevance, significance, popularity, and location.
Google realized that users looking for specific companies, products, and services, need results from their immediate location. That's why a proximity component is included in Google's search algorithm, meaning that Google considers your location as an important factor as well. With the rise of mobile searches, local SEO has become vital for any company that offers goods and services locally. If you have any additional questions about local SEO, don't hesitate to contact Trevor Tynes, an SEO consultant.
On-Page SEO
On-page SEO is the process of optimizing individual web pages in order to improve their search engine rankings and generate more organic traffic, often referring to both the content and HTML code of a website that can be optimized.
When a specific webpage contains the same keyword as your search query, it signals to Google that its information is relevant to the said search query. The thematic relevance of the material increases with the number of such keywords on the page, whether they're in the headings or in the body of the text.
Another factor to note is the keyword frequency, or how many times your keyword appears in your content. Google as a company continues to "downplay" the importance of keyword frequency, but SEO experts with years of expertise will confirm that the frequency also plays a vital role.
Let's assume that you have a page about toy cars, but the term "toy car" appears once on the website. A search engine can't be certain that the page is about toy cars, but if the keyword is used 10 times per page, it signals to a search engine that your page is an authority on toy cars.
This doesn't mean you should stuff keywords wherever possible. Just do your keyword research, and repeat your target keywords a few times to show Google that your page is truly about the said topic. It's important to note that keywords have a "snowball effect", meaning that a single keyword ties into several long-tail keywords — and longer keywords usually mean greater conversion rates.
Off-Page SEO
Off-page SEO refers to optimization conducted outside of your own website to influence your search engine results page rankings (SERPs). Improving search engines' and users' perceptions of a site's popularity, thematic relevance, and authority is part of off-page SEO.
Off-page SEO is all about link building, and backlinks to other thematically relevant and reputable places on the Internet link to or promote your website, "vouching" for the quality of your material. These links are used by search engines to determine the quality of the content linked to — a site with many high-quality backlinks will normally rank higher than a site with fewer backlinks.
You can find these links by using the built-in keyword filtering present on various SEO tools like Ahrefs, SEMrush, and others, or by going through the Performance tab in Google Search Console. Additionally, you can offer to write guest posts for thematically relevant websites in exchange for backlinks.
Implementing off-page SEO tactics paired with on-page SEO significantly affects your website's trustworthiness and ranking. However, these tactics involve several other practices besides just link-building, and can be combined with nearly all other methods described in this article to help drive the traffic to your website.
How to Drive Traffic With Social Media Platforms
If you want traffic, promote your content on social networks, where your target audience and demographics are likely to be. Social media and forums are excellent marketing strategies that can aid in the development of brand awareness and brand community, especially for e-commerce and small businesses.
The very first step involves setting up and completing your brand's social media profile, linking to your business, and other platforms where you maintain an online presence, such as LinkedIn. This will provide referral traffic and further backlinking opportunities for your website. You will also want to use as many social media platforms as possible to cover different demographics.
Promote Content
The main idea of social media marketing is to promote your website by sharing interesting social media posts created and curated specifically for social media promotion — the type of content that leads to the content of your website, but doesn't offer an extensive explanation of the topic, prompting users to click on your link. Additionally, you can promote a giveaway or make tutorials, or educational snippets, based on your niche/content.
Before you share your content, consider the type of content you should post on a specific platform. For example, posting a video or an image on Reddit makes very little sense, considering that Reddit is mostly a text-based platform. If you're unsure how to approach content creation for a particular platform, just check out what your competition is doing and do it better than them.
Images and visuals work best on Facebook and Instagram, while text-based posts accompanied by an image work best on media such as Facebook and Twitter. In fact, the latter two get approximately 50% more likes, more than 100% more comments, and more than 80% greater click-through rates for posts accompanied by an image, gif, or a short video.
Post Frequently
Your brand's or business' fans and potential customers might be located all over the world, so there's no perfect time for posting on one or all social networks, despite popular belief that high traffic time on social media leads to more traffic (though there are some correlations between the two).
The best approach to this is through trial and error; post at all times of the day by using post scheduling tools and see which times and days work best for your brand, products, and target demographics. Admittedly, this can be a lengthy process, but it yields the best results over time. It's also a good idea to enable post social sharing, allowing other users to share your post, thus increasing your outreach.
It's important to remember that certain posts won't be viewed or shared by as many people as we would like, so it's a good idea to share valuable and actionable content more than once. You can share it once or twice a week, for another week or two after the initial sharing, as long as you remember to adapt the content to different social media. Don't make the mistake of over-sharing, as it will fill the people's news feed, and they're starting to regard your posts as "spam" and unfollow your page.
Use Hashtags
Hashtags can be found on most social media platforms, including Facebook, Twitter, Pinterest, and Instagram. They can be used to conduct research into what people are saying about your business and products, as well as to make your material more easily accessed by interested parties. All you have to do is include relevant hashtags in your social media posts. However, try not to overstuff your posts with hashtags; anywhere from five to 10 will suffice.
Automate
Scheduling software to automate your social media posts is a great tool to have in your arsenal. Choose the most appropriate option for you, especially if you want to examine the results of a post at any time of day or night. However, simply uploading content isn't enough, and you still have to engage with potential customers who are responding to your material.
Work With Influencers
Most industries have influencers — individuals with large followings on social media — and with social media being one of the most effective ways to drive-up traffic, influencer marketing has been on the rise. These individuals get plenty of highlights on social media platforms, allowing you to leverage their thematic authority for your own content.
If you want social media influencers and bloggers to share your content, you must create content that appeals to them, so create an article featuring them and their business. You can even tag influencers in social media posts to get their attention or ask them for an individual interview or a roundup interview with other influencers.
Once you've determined your target demographic, determine which type of influencer will be most beneficial to your campaign. When doing so, there are various factors to consider, such as the tone with which the influencer approaches the viewers. Depending on your specialty, you may require someone who is skilled at persuading people to act, a thought leader, or even an industry insider.
Other Ways to Drive Traffic to Your Website
Search engine optimization and social media marketing aren't the only methods of driving traffic to your website. Other methods involve paid advertising, email marketing, and some more traditional marketing practices, such as media coverage.
Drive Traffic With Paid Advertising
Paid search results are just advertisements that businesses pay for in order to rank higher than organic results. Marketers use this strategy to increase their websites' rankings to the first page when people search for specific keywords.
Paid listings are distinguished from organic listings by a gray "Ad" sign in front of the page name. These are also ranked by the amount of money an advertiser is ready to spend for a single click — also known as Pay Per Click Advertising (PPC) — which is why they appear at the top of the list.
Unfortunately, managing and optimizing high-performing advertisement campaigns involves a high degree of skill, continual upskilling to stay current with new updates, upgrades, technologies, features, and best practices. "Set and forget" ad campaigns will not work, which is why you need a specialized Google AdWords firm to handle the heavy lifting while you focus on your business and do what you do best.
Drive Traffic Through Webinars
Webinars can be a highly effective marketing tool for driving more traffic to your website. However, you must be cautious in how you use webinars to avoid overwhelming your attendees with content and videos.
The title of the webinar is what will entice people to sign up, watch, and participate. To capture people's attention, the title should reflect the content while also being interesting and innovative.
Send out reminders via email and social media prior to the webinar to ensure that everyone is aware of the date and time. You can include links to your website so that people can visit it before the webinar starts, and it's critical to collect email addresses from those who sign up so that you can add them to your email marketing lists.
The webinar must be compelling, relevant to the audience, and on topic. After the webinar, the audience should have a clear takeaway message that they can put into practice. You can invite expert guest speakers to impress your audience on any topic — the more useful content and information, the more likely the audience will visit your website after the webinar, becoming a customer, a subscriber, or a visitor.
If the webinar goes well, you'll earn a reputation for providing high-quality webinars with engaging presenters, which will only drive visitors to your website. It also increases the likelihood that people will return to your site to learn about any upcoming webinars and who the guest speakers will be.
You should have a recording of the webinar available after you've finished delivering it. Those who missed it are likely to log on during the next few days to watch the replay. The archives can also be leveraged to engage traffic over time. You can also ask attendees for feedback and for them to post links and reviews on social media. A positive review from a former webinar attendee will drive a lot of traffic to your website and future webinars. Encourage audience members to provide feedback and establish a rating system.
Drive Traffic Through Email Marketing
Email marketing is a digital marketing strategy that involves delivering a series of targeted emails to a group of existing or potential clients, informing them of new items or services, or simply generating a relationship. It's a popular way of reaching certain audiences, and its fundamental goal is to improve brand awareness and customer loyalty.
An email list is required to make this marketing effort a success. You also need to be innovative in designing promotional emails to capture the reader/recipient's attention and convey the message. However, gathering genuine and authentic email addresses is one of the most difficult challenges of email marketing. This is where other marketing methods, like social media, may be useful.
You can use emails users have provided during subscription to your service, blog, or forum — which is why most online places ask you whether you want to subscribe to their company's newsletter. Remember that most people are too busy to read long lines or blocks of text. Keep your emails concise, making sure that the reader can scan through the text and get the basic message you're trying to convey.
Drive Traffic Through Traditional Marketing Tactics
You can drive traffic by employing traditional marketing tactics, such as media coverage and public relations, QR codes in printed media, and community engagement.
Earned media coverage is an excellent approach to raising brand awareness and increasing traffic to your website, and it's excellent third-party validation for your business. Reports of new products or services you might offer, your company culture, or even industry culture can entice a reader who hasn't heard of you before to visit your website and learn more.
QR codes are another tool that unites old and new technology. It's an interesting image of pixels or an upgraded version of a barcode that can help drive up your traffic from just about any flat surface, including the page of a newspaper. However, you must create backup content that would make scanning QR codes enticing to your target audience.
Community engagements are another approach to building relationships by participating in a variety of social activities that huge businesses may be affiliated with, including:
Partnerships

Scholarships and sponsorships

Interviews

Industry gatherings and other social gatherings

Giveaways and contests
These community engagement activities provide fantastic marketing opportunities that can tie into other online marketing methods and help drive traffic to your website.
Website Traffic Is Waiting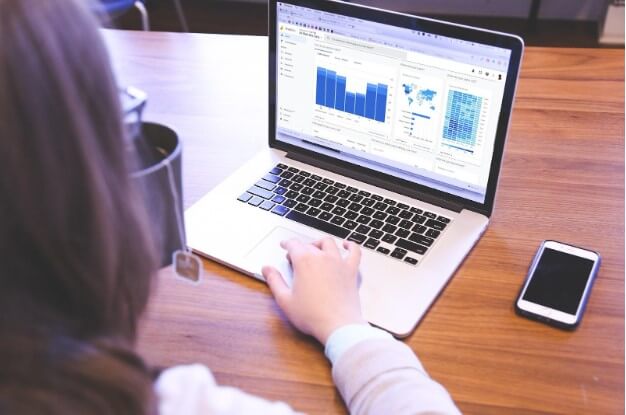 Depending on what type of business you're running, you might want to consider gaining traffic organically, which establishes you as an authority on a specific subject or topic, or by paid advertisement. One isn't necessarily better than the other.
We'd advise you to contact Trevor Tynes, an SEO professional, for any inquiries you might have about website traffic and how to improve your SEO performance and your ROI.